Paid Media: The Foundations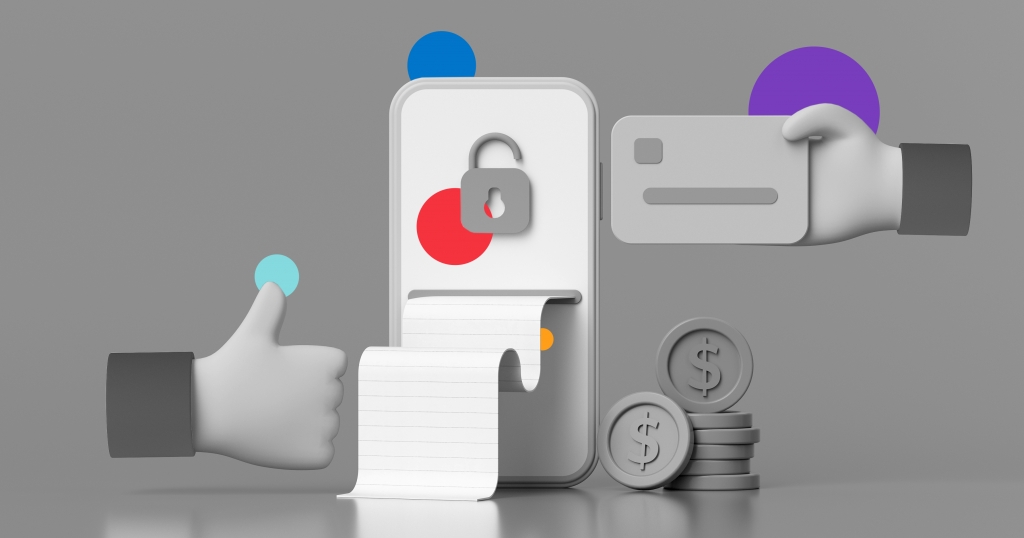 In 2022, 60% of small businesses are using some form of paid advertising in their digital marketing strategy (IAB UK). With this figure having risen by 9.6% since 2019, we are seeing the trend that paid advertising is taking over as one of the main forms of digital marketing. Is it clear this isn't a passing trend, are you on board?
Paid Search
63% of people in the UK are more likely to click on a paid search ad than a standard link on a search engine. Typically, successful paid ads are offering the user the exact answer they are looking for, without the requirement for additional effort. This form of paid media is the most common, you might have even seen the Netbiz Paid Search Ad before you got here.
Paid search, also known as Pay-Per-Click (PPC) is the quickest way to find yourself at the top of a Google search. Those top three ads (or bottom three depending on ad quality and bid price) you see will be based on the bid that those businesses have for a key term that you have used in your search.
If you are looking to promote your business, a specific product, or current offers, paid search allows us to give you another angle on the competition. By optimising your keywords and bidding strategy the most appropriate clicks will be coming to your landing page.
The of experts here at Netbiz can help to create you a bespoke landing page on your site, ensuring that your potential customers are where they need to be for the information they are looking for.
For the most effective ads, we recommend undertaking some AB testing. This will allow our experts to work with you to optimise your keywords, and in turn your bidding strategies. Why not get in touch to discuss those strategies today?
Paid Social Advertising
Since the mid-2000s businesses have been using social media as a method of two-way communication with their customers. However, over time, algorithms have changed, and these businesses are less likely to show on the newsfeed of current followers. These algorithms take data from impressions and interactions to boost better-performing pages. This can send your page in a vicious cycle of needing impressions to gain interactions, to get further impressions, but with limited initial impressions, the algorithm won't display your posts, which limits interactions. A cycle that paid ads can help to break.
Paid social ads mitigate the requirement for followers to be interacting with posts in order to gain impressions. It allows for businesses to target specific audiences, such as those with an affinity or a localised audience, and appear on potential customers' newsfeeds, with no prior connections. This targeted approach on social media allows for businesses to increase their audience and capture potential audiences that may have otherwise been missed by traditional marketing strategies.
While paid social ads will get customers to your page, it's important that they land on a page that has regular relevant and engaging content to keep them there. For more information on creating a social media strategy, or to let the experts take over, speak to our social media gurus.
Benefits Of Paid Media
Many of the main aspects of digital marketing rely heavily on algorithms. Algorithms for how our websites are displayed on search engines, and to who sees our posts on social media. These algorithms are updated regularly, which means that regular maintenance is required in order to maintain a healthy position on search engines and social media.
However, paid media removes the reliance on those specific algorithms and works your ads based on your specifications and your budget. While this still requires regular maintenance to remain in pole position, this is minimal in comparison.
Unlike organic positioning, paid media allows you to directly target the appropriate audience using demographics and shared interests, for your services. In the 2000s, social media relied on word of mouth and audience interactions. However, paid allows a business to appear on the newsfeed of the appropriate target audience, with no prior connections.
For start-up businesses who are looking to enter the market using paid ads as part of a social media strategy and a Google ads, campaign will allow them to grow initial brand awareness that can then be bolstered by organic reach.
Return On Ad Spend
Return On Ad Spend (ROAS) varies greatly for each industry, each business and each ad. While one business can see a return of 400%, others may see 50% (PPC Expo). Of course, with every element of a marketing campaign, you want to get to the best return on your investment.
There are scores of guides online instructing you on how to use paid media for your business, and some of them really are great. But, when you are looking for the best ROAS, you want to ensure that all changes that you make are for the best.
Our experts have helped optimise paid media campaigns for the best cost per conversion, thus the best possible ROAS for the ad.
Paid Media From Netbiz
Whether you are new to using paid media for your business, or are looking to have your campaigns taken over so that you can concentrate on the rest of the business, we are on hand to get your ads in the right place. From smaller social media campaigns to increase brand awareness, to all-encompassing display ads to bolster your brand position. Get in touch with the team today, and we'll get your paid media ads off in the right direction.